News
ANM Achieves VMware Premier Level Partner Status, the Highest Level of the VMware Solution Provider Program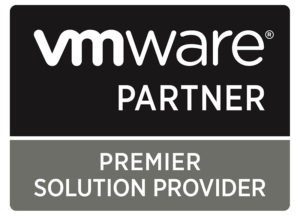 The Albuquerque-based ANM secures the highest level of solution selling partnership offered by VMware.
ANM (Advanced Network Management, Inc.) continues to scale new heights as the leading IT service provider in the Southwest US. This week, Raminder Mann, CEO of ANM, announced that the firm, headquartered in Albuquerque, had been named among the elite group of national IT service providers to achieve VMware Premier Solution Provider partner. Premier partner status is the highest-level designation for VMware Solution Providers."
Being a Premier partner means that ANM has made a significant commitment to VMware and has developed the skills necessary to effectively architect, implement, and support VMware products," stated David Prinster, Partner Sales Manager for ANM'S Rocky Mountain Region. "Achieving Premier partner level status shows our customers that ANM is dedicated to providing high-quality VMware solutions."
Rich Figer, VMware Vice President Solution Providers and Canada, had this to add regarding the announcement: "We're excited to have ANM as a VMware Premier Solution Provider partner. ANM earned this designation by building a strong VMware practice and demonstrating the skill to implement comprehensive solutions that deliver valuable IT outcomes for customers. We value our partnership with ANM, and we look forward to more great things to come."
ANM's Mann further commented that ANM's engineering team would benefit from having additional access to the VMware teams as well as in achieving new competencies through VMware's enhanced Partner training.
About ANM
Through proven technical expertise, solid financial management, and ongoing community involvement, ANM has become a recognized leader in the Information Technology industry in the Rocky Mountain region. Headquartered in Albuquerque, New Mexico, ANM also has sales and engineering offices in Las Cruces, Denver, and Colorado Springs. ANM recently achieved Cisco Gold Certification, solidifying its reputation as the region's leading IT supplier. For more information, visit anm.com.
About VMware
VMware is a global leader in cloud infrastructure and business mobility. Built on VMware's industry-leading virtualization technology, our solutions deliver a brave new model of IT that is fluid, instant and more secure. Customers can innovate faster by rapidly developing, automatically delivering and more safely consuming any application. With 2015 revenues of $6.6 billion, VMware has more than 500,000 customers and 75,000 partners. The company is headquartered in Silicon Valley with offices throughout the world and can be found online at www.vmware.com.