PRESS RELEASE
Albuquerque, NM, October 11, 2017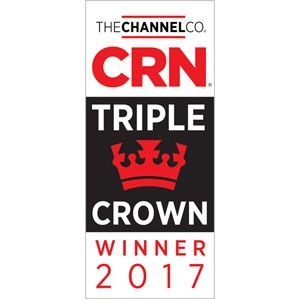 ANM, Advanced Network Management, today announced that CRN, a brand of The Channel Company, has honored ANM with its esteemed 2017 Triple Crown Award. Forty North American solution providers had the necessary revenue, growth and technical expertise to be recognized on three of CRN's preeminent solution provider lists, earning them the Triple Crown Award this year.
CRN assembles lists and rankings each year to recognize solution providers who are setting the bar in the IT industry, including the Solution Provider 500, which lists the largest solution providers in North America by revenue; the Fast Growth 150, which ranks the fastest-growing solution providers; and the Tech Elite 250, which recognizes solution providers that have received the highest-level certifications from leading vendors. It is a considerable achievement for a solution provider to make any one of these lists; to make it onto all three, however–as this year's Triple Crown Award winners have done–is a big achievement. A company must simultaneously have enough revenue to be ranked on the Solution Provider 500 list, record double- or triple-digit growth for recognition on the Fast Growth 150, and invest heavily in top certifications to attain Tech Elite 250 status.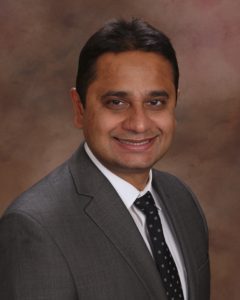 "To attain one of the CRN recognitions in 2017 is great, to be named to three in one year is a real achievement. To realize we are among the industry leaders in three industry metrics is a huge compliment to the quality of our customer base and to the commitment to excellence by our talented staff. This clearly demonstrates how successfully we have combined our technical expertise with outstanding customer service," said Raminder Mann, CEO of ANM.
"This year's CRN Triple Crown Award winners boast multiple, advanced technical certifications from leading vendors, rank among the top-earning IT solution providers in North America, and are some of the fastest-growing organizations in the channel today," said Robert Faletra, CEO of The Channel Company. "These over-achieving businesses have set the standard for success in the strategic service provider era and are leading the channel into an exciting new future."
The 2017 Triple Crown Award winners will be featured in the October issue of CRN and can be viewed online at www.crn.com/triplecrown. ANM's listing can be seen at http://www.crn.com/slide-shows/storage/300092961/three-steps-ahead-crns-2017-triple-crown-award-winners.htm/pgno/0/5
About ANM
Through proven technical expertise, solid financial management, and ongoing community involvement, ANM has become a recognized leader in the Information Technology industry in the Rocky Mountain region. Headquartered in Albuquerque, New Mexico, ANM also has sales and engineering offices in Las Cruces, Denver, and Colorado Springs. Anm.com
About the Channel Company
The Channel Company enables breakthrough IT channel performance with our dominant media, engaging events, expert consulting and education, and innovative marketing services and platforms. As the channel catalyst, we connect and empower technology suppliers, solution providers and end users. Backed by more than 30 years of unequaled channel experience, we draw from our deep knowledge to envision innovative new solutions for ever-evolving challenges in the technology marketplace. www.thechannelco.com