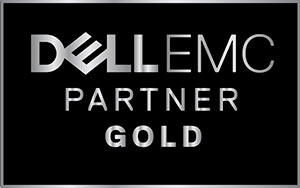 ANM, a premier IT provider for the Rocky Mountain Region, will retain its Gold Tier status within the Dell EMC Partner Program for the year 2019. Dell released the names and tiers of its partners in March, advising ANM that it had once again "successfully completed the training and revenue requirements for the Dell EMC Partner Program Solution Provider track." The streamlined Partner Program offered by Dell EMC rolled out in February 2017 and, according to Dell "was developed in collaboration with partners globally" with three core tenets: Simple. Predictable. Profitable.™""We are pleased to continue our strong partnership with Dell EMC," commented Raminder Mann, CEO of ANM. "This Partner Program provides vast opportunities to us with its industry leading portfolio of innovative products, services and solutions."
Benefits to solution provider partners include generous rebates focused on profitable behaviors such as driving new business, service sales (inclusive of consulting, deployment, support and education services), training participation and selling the full portfolio. As a partner progresses their tier, their benefits increase. The new program tiers, developed to elevate Dell EMC Partners over competitors and establish a clear path to level-up, include Titanium, Platinum and Gold, as well as a new status level within the Titanium Tier, Titanium Black.
According to John Byrne, President, Global Channel, Dell EMC, "Global business is rapidly changing as more and more customers prioritize investment in digital transformation. Dell EMC and its partners are uniquely positioned to help customers through this evolution."
About ANM
ANM designs, implements, and supports IT solutions from leading providers of technology, including Cisco, Dell EMC, NetApp, VMware, Splunk, and F5. By focusing on these industry leaders and technology trendsetters, we are able to deliver a high level of expertise. Our dedicated professionals working with these manufacturers are experts in the products they manage. ANM enjoys a customer satisfaction rate of 94.9%, as well as an excellent employee retention rate. We have become a recognized leader in the IT industry, serving large and mid-sized customers. Headquartered in Albuquerque, NM, ANM has offices in Denver (CO), Colorado Springs (CO), El Paso (TX) and Scottsdale (AR).