Cisco Master Specialization Recognizes Elite Group Attaining Highest Level of Security Expertise and Demonstrating Success in Providing services for Cisco's Value-Added Security Solutions.

Albuquerque, New Mexico, September, 2018

This month, Albuquerque-based Advanced Network Management (ANM), a premier IT management provider for the US Northeast Region, received a coveted Cisco designation that places it among only 41 providers in the US and only 63 worldwide.
By achieving the Master Security Specialization, ANM has fulfilled training requirements and program prerequisites, enabling it to provide sophisticated, value-added Cisco solutions through their in-depth sales capabilities, technology skills and service offerings. The highly specialized training, offered through the Cisco Channel Partner Program, brings ANM clients an even greater level of ease regarding security.
"We are keenly aware that in our current IT culture, security is a top priority for businesses," says Raminder Mann, CEO of ANM. "Achieving this designation is a tangible way to demonstrate our commitment to successfully serving the enterprise security needs of clients across the entire attack spectrum–before, during and after an attack."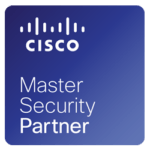 According to Cisco, a worldwide technology leader (cisco.com), "Cisco Master Security Specialized Partners are the ones to turn to for solutions in the areas of secure access and mobility, edge, and branch security, along with data center and cloud security."
The Cisco Channel Partner Program helps partners, such as ANM, build the sales, technical and services skills required to deliver Cisco solutions and customer business outcomes. Partners seeking Cisco Master Security Specialization must first attain the Cisco Advanced Borderless Network Architecture Specialization or Advanced Security Specialization, as well as meet a series of other stringent training and capabilities requirements.
About ANM
ANM designs, implements, and supports IT solutions from the leading providers of technology, including Cisco, EMC, Microsoft, NetApp, VMware, and F5. By focusing on these industry leaders and technology trendsetters, they are able to deliver a high level of expertise that is unparalleled in the Southwest Region. ANM has dedicated professionals working with these manufacturers to ensure that their engineers are experts in the products they manage.
ANM enjoys a customer satisfaction rate of 94.9%, as well as an excellent employee retention rate. ANM has become a recognized leader in the Information Technology industry, serving large and mid-size customers. ANM is headquartered in Albuquerque, NM and operates in Colorado, Texas and New Mexico. In addition to Albuquerque, ANM has offices in Denver (CO), Colorado Springs (CO) and Las Cruces (NM).