Albuquerque, New Mexico, August 18, 2017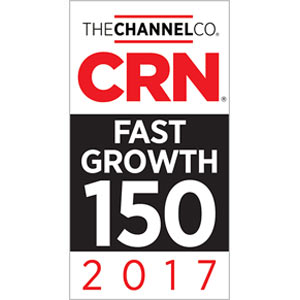 This month, ANM leadership announced that CRN®, a brand of The Channel Company, has named ANM to its 2017 Fast Growth 150 list. The list is CRN's annual ranking of North America-based technology integrators, solution providers and IT consultants with gross sales of at least $1 million that have experienced significant economic growth over the past two years. The 2017 list is based on gains in gross revenue between 2014 and 2016, and the companies recognized represent a total, combined revenue of more than $16,717,688,643.
"It is indeed an honor to once again appear on this prestigious list of IT Providers from across the US," comments Raminder Mann, CEO of ANM. "To rank in the top 20 for a second year is a powerful statement about our mission to serve our clients with excellence through engineering expertise, innovation, and extraordinary vendor relationships. At ANM it's all about the team effort, with the result that ANM is a trusted name in the Southwest Region and throughout the industry."
Robert Faletra, CEO of The Channel Company had this to say about this year's announcement: "The companies on CRN's 2017 Fast Growth 150 list are thriving in what is now a very tumultuous, demanding IT channel climate." Faletra added, "This remarkable group of solution providers has successfully adapted to a landmark industry shift away from the traditional VAR business model to a more services-driven approach, outpacing competitors and emerging as true channel leaders. We congratulate each of the Fast Growth 150 honorees and look forward to their continued success."
The announcement is one of a growing number of recognitions for ANM, including its impressive ranking among CRN's 2017 Managed Solutions Providers 500 and 2017 Solutions Provider 500. Other recent recognitions of note include ANM's advancement to VMware's Premier Partner Status and Cisco's Masters Collaboration–both the highest achievements in the industry.
The Fast Growth 150 list is highlighted in the August issue of CRN and can be viewed online at www.crn.com/fastgrowth150.