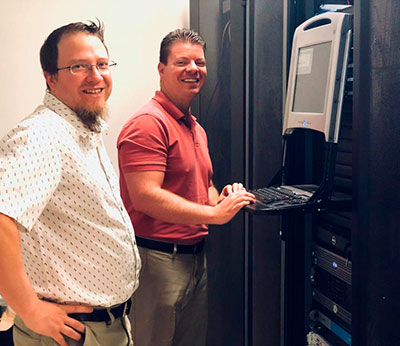 ANM continues to add one recognition after another. This time it is the "Flying Forty" List as reported by the Albuquerque Journal. It is the 21st compilation of the top revenue generating technology companies in the State of New Mexico.
Most of New Mexico's Flying 40 technology companies glided to new heights this year, collectively generating $865 million in revenue and providing full-time employment for 4,800 people.
Many showed hefty growth in the double and triple digits. Others reported only modest revenue expansion, and some even weathered declines. But all the firms on this year's list of fast-growing technology companies demonstrated solid tenacity over the past five years, earning them bragging rights as critical stalwarts in the local economy.
Companies on the list encompass a broad range of technology sectors, including engineering, information technology, aviation, aerospace and solar energy. Many provide services to the U.S. Departments of Energy and Defense, federal agencies such as NASA, and commercial clients. Others offer information technology services or construction and management of facilities. And many are marketing new technologies or services either developed in the state's laboratories and research universities or created through grass-roots ingenuity.
Read Full Albuquerque Journal Story Here: