Albuquerque, New Mexico, June 15, 2017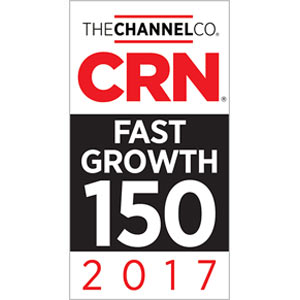 Advanced Network Management, a recognized leader in IT management, in the Southwest United States announced today that CRN®, a brand of The Channel Company, has named ANM to its 2017 Solution Provider 500 list. The Solution Provider 500 is CRN's annual ranking of the largest technology integrators, solution providers and IT consultants in North America by revenue. They have moved up from #418 on the list in 2016 to #330 on the 2017 report (over 88 positions in 12 months.The Solution Provider 500 is CRN's predominant channel partner award list, serving as the industry standard for recognition of the most successful solution provider companies in the channel since 1995. This year, for the first time since 2010, the complete list will be published on CRN.com, making it readily available to vendors seeking out top solution providers to partner with.CRN has also released its 2017 Solution Provider 500: Newcomers list, recognizing 58 companies making their debut in the Solution Provider 500 ranking this year.

"This is the 3rd time our growth has been recognized by CRN in the last 2 years" remarks Raminder Mann, CEO of ANM. "The contribution of our clients and staff cannot go unnoticed. We desire to be the most proactive, innovative, and cost-effective provider of IT services in the South West, United States. This recognition means that each member of the ANM team is committed to this journey."
"CRN's Solution Provider 500 list spotlights the North American IT channel partner organizations that have earned the highest revenue over the past year, providing a valuable resource to vendors looking for top solution providers to partner with," said Robert Faletra, CEO of The Channel Company. "The companies on this year's list represent an incredible, combined revenue of over $318 billion, a sum that attests to their success in staying ahead of rapidly changing market demands. We extend our sincerest congratulations to each of these top-performing solution providers and look forward to their future pursuits and successes."
The complete 2017 Solution Provider 500 list will be available online at www.crn.com/sp500 and a sample from the list will be featured in the June issue of CRN Magazine.