Along with select IT services providers around the world, ANM has attained AWS Partner Transformation Program status, further elevating its readiness to customize and optimize cloud strategies for clients in the US Southwest Region.

Albuquerque, New Mexico, December 26, 2018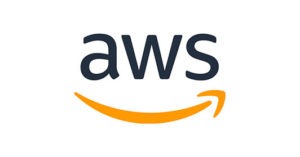 Closing the year on target against its commitment to on-going advanced certifications, Advanced Network Management (ANM) completed the Amazon Web Service (AWS) Public Sector Partner Transformation Program (PTP) — the first Partner to do so in the United States. In November, ANM, a premier IT solutions provider for the US Rocky Mountain Region, was among 17 businesses named by the AWS Public Sector Partner Advisory Council to receive the completion award. The PTP was launched by AWS in August of this year.
Recently AWS was able to demonstrate its mission to support "world-changing projects in government, education and nonprofit organizations" when requested to assist NASA in delivering images from Mars to every browser on Earth–among other large-scale projects. The AWS website highlights benefits to businesses such as ANM: "Public sector leaders engaged in cloud computing projects overwhelmingly turn to the power and speed of Amazon Web Services to serve citizens more effectively, achieve scientific breakthroughs, reach broader constituents and put more of their time and resources into their core missions."
ANM CEO Raminder Mann says he's proud his team is among the first in the world to benefit from the new PTP program. "It's a great way to end the year for ANM. Our highly trained engineers step into 2019 with a strategy and additional tools to present and implement more powerful cloud technology for our clients. We are committed–all year, every year–to be prepared for the ongoing and ever-increasing needs for enhanced IT capabilities."
Learn more about the PTP: https://aws.amazon.com/partners/public-sector-partner-transformation/
About ANM
ANM designs, implements, and supports IT solutions from leading providers of technology, including Cisco, EMC, Microsoft, NetApp, VMware, Splunk, and F5. By focusing on these industry leaders and technology trendsetters, we are able to deliver a high level of expertise that is unparalleled in the Southwest Region. Our dedicated professionals working with these manufacturers are experts in the products they manage.
ANM enjoys a customer satisfaction rate of 94.9%, as well as an excellent employee retention rate. We have become a recognized leader in the IT industry, serving large and mid-sized customers.
ANM is headquartered in Albuquerque, NM and operates in Colorado, Texas, Arizona and New Mexico. In addition to Albuquerque, ANM has offices in Denver (CO), Colorado Springs (CO) and Las Cruces (NM).