Cisco recognizes ANM as top IT security partner
Albuquerque, New Mexico, November 15, 2019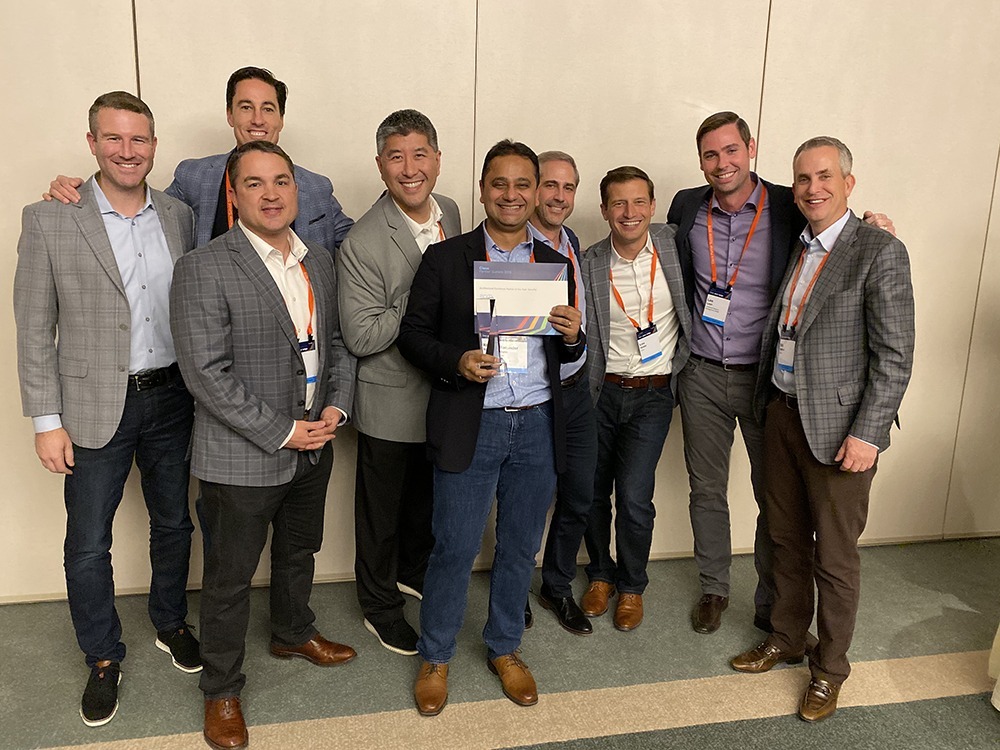 IT leader ANM has been named Cisco's 2019 Architectural Excellence Partner of the Year: Security for the U.S. West region. Cisco's annual partner summit and awards ceremony recognizes top partners from around the world that demonstrate success in innovation, leadership and best practices.
"Our customers need innovative solutions and protective safeguards, so we've prioritized our investments in security to meet those demands," said Raminder Mann, ANM's CEO. "I'm proud of our security team for this prestigious designation."
Chris Hammer, ANM's Vice President of Security & Managed Services, attributes this award to ANM's broad-based security approach. "Security is part of every solution we offer," remarked Chris. "We go deep into our customer's business to understand risks across all IT systems. That really sets us apart in this space."
About the Cisco Partner Summit and Awards
Cisco Partner Summit Awards reflect the top-performing partners within specific technology markets across the country. All award recipients are selected by a group of regional and Cisco Global Partner Organization executives. Cisco Partner Summit is attended by more than 2,100 global attendees, representing more than 1,000 companies worldwide from more than 75 countries.
About ANM
ANM's dedicated team of professionals provide innovative solutions and expert local service to large and mid-sized clients in markets throughout the U.S. The company designs, implements and supports IT solutions from industry-leading technology providers including Cisco, Dell EMC, AWS, NetApp, Pure Storage, VMware, Splunk and F5.
ANM is headquartered in Albuquerque with additional offices in Denver, Colorado Springs, Boise, Scottsdale and El Paso. A recognized leader in the IT industry, the firm enjoys a 98.6% customer satisfaction rating as well as excellent employee and customer retention rates.