Cisco recognizes ANM's dedicated customer experience approach
Albuquerque, New Mexico, December 4, 2019
ANM, a national leader in technology solutions, has earned Cisco's new Customer Experience Specialization, recognizing the firm's commitment to end-to-end customer support. The customer success model includes dedicated staff, tools and resources designed to increase value throughout each customer's technology journey.

"Technology is about local support and long-term partnership," explains Vance Krier, Chief Technology Officer at ANM. "That's always been our approach at ANM, and this specialization demonstrates our ongoing commitment to our customers' success."

ANM earned the Customer Experience Specialization by having:
A fully staffed customer success team, including executive oversight and resourcing commitments

Cisco-certified customer success managers

A proprietary customer success methodology

Robust end-user adoption resources, including in-depth training to maximize technology use and productivity

Renewal expertise and support

Success tools customized to each customer's unique technology investment type
"This specialization combines technical expertise with deep, ongoing customer support across the business lifecycle," said Ryan Barnett, Senior End-User Adoption Consultant at ANM. "It's exactly what our customers require to realize the full value of their technology investments, and we are thrilled to see these efforts recognized by Cisco."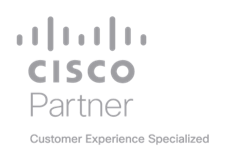 About ANM
ANM's dedicated team of professionals provide innovative solutions and expert local service to large and mid-sized clients in markets throughout the U.S. The company designs, implements and supports IT solutions from industry-leading technology providers including Cisco, Dell EMC, AWS, NetApp, Pure Storage, VMware, Splunk and F5.
ANM is headquartered in Albuquerque with additional offices in Denver, Colorado Springs, Boise, Scottsdale and El Paso. A recognized leader in the IT industry, the firm enjoys a 98.6% customer satisfaction rating as well as excellent employee and customer retention rates.