If you have an IT challenge, we have you covered
Take a look at our practice groups and our case studies. We always tailor our solutions with you in mind.
Find out about all of the services we provide in our practice group data sheets.
Salesforce Consulting & Apps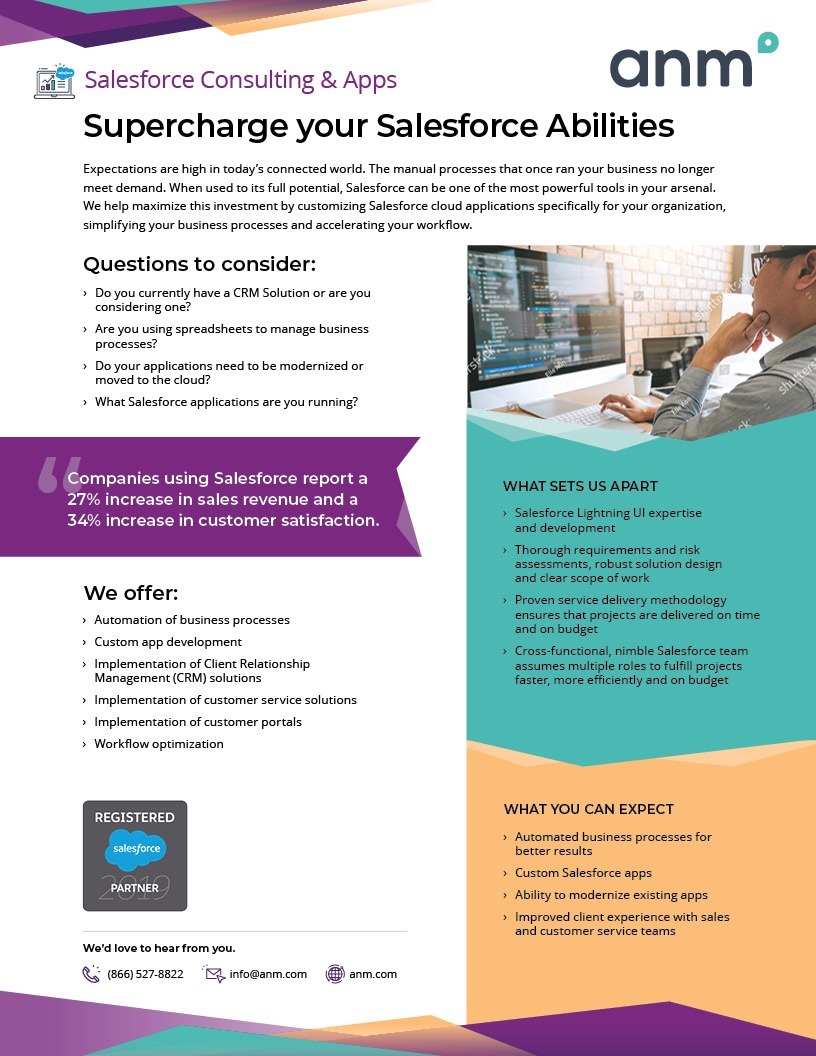 Supercharge your Salesforce Abilities
We help maximize your Salesforce investment by customizing Salesforce cloud applications specifically for your organization, simplifying your business processes and accelerating your workflow.
See data sheet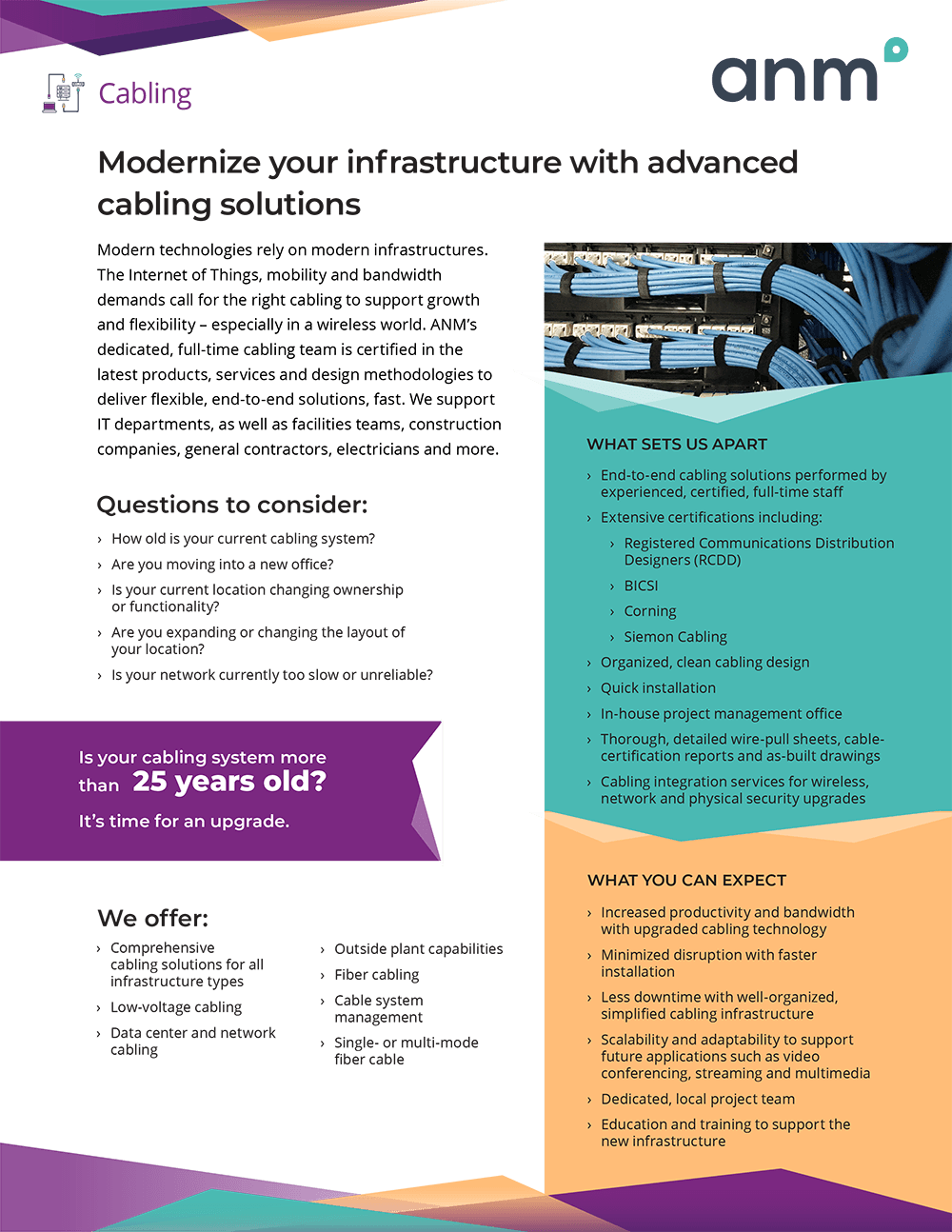 Modernize your infrastructure with advanced cabling solutions
Mobility and bandwidth demands call for the right cabling to support growth and flexibility - especially in a wireless world. Our certified cabling team delivers flexible, end-to-end solutions fast.
See data sheet
How we helped the Department of Labor check home assistance applications using RPA, greatly reducing the time required for applicants to be approved.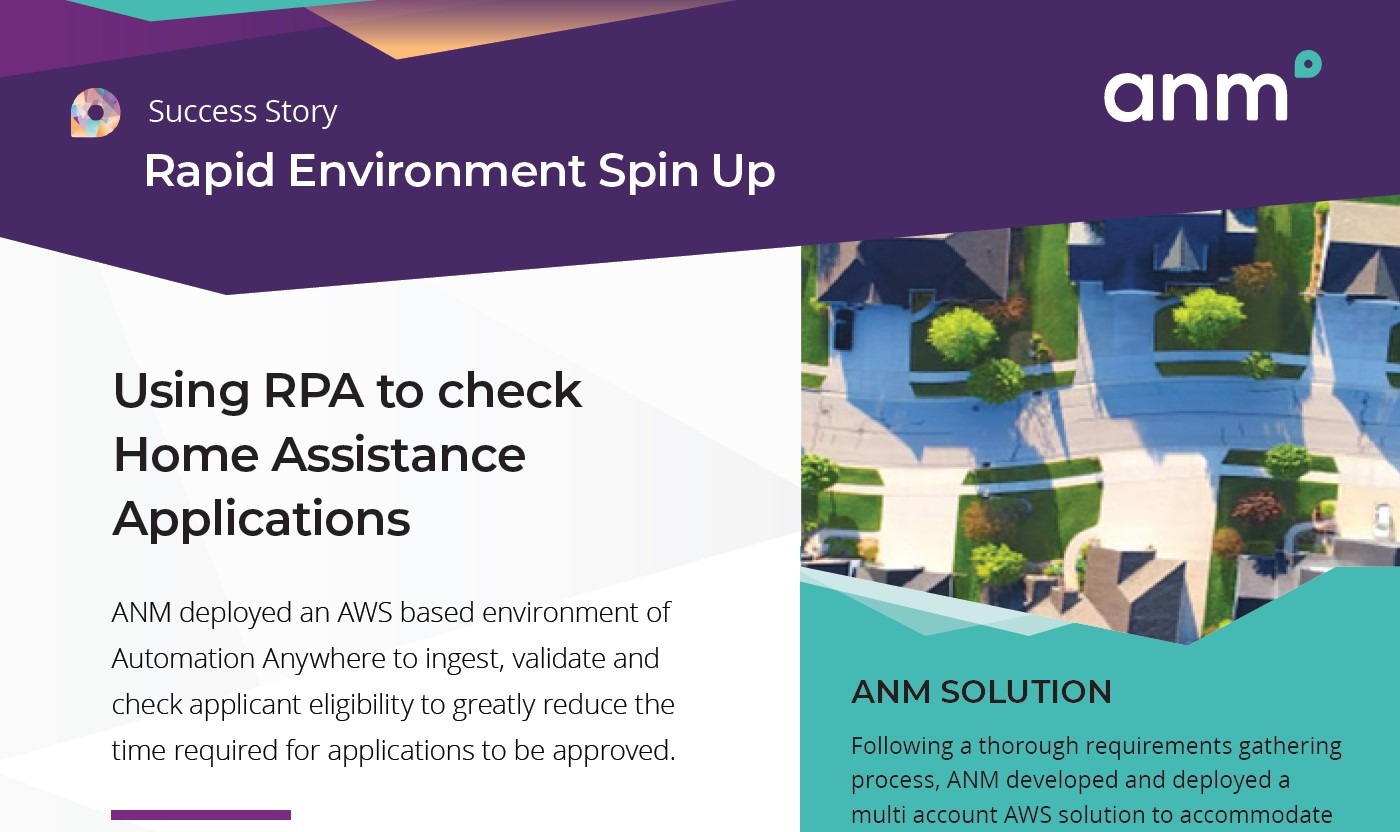 How we assisted Mountain Park Health Center increase application visibility while stabilizing WAN connectivity and reducing expenses.
How we helped a state government deploy CloudWatch alarms that teams across the organization could utilize.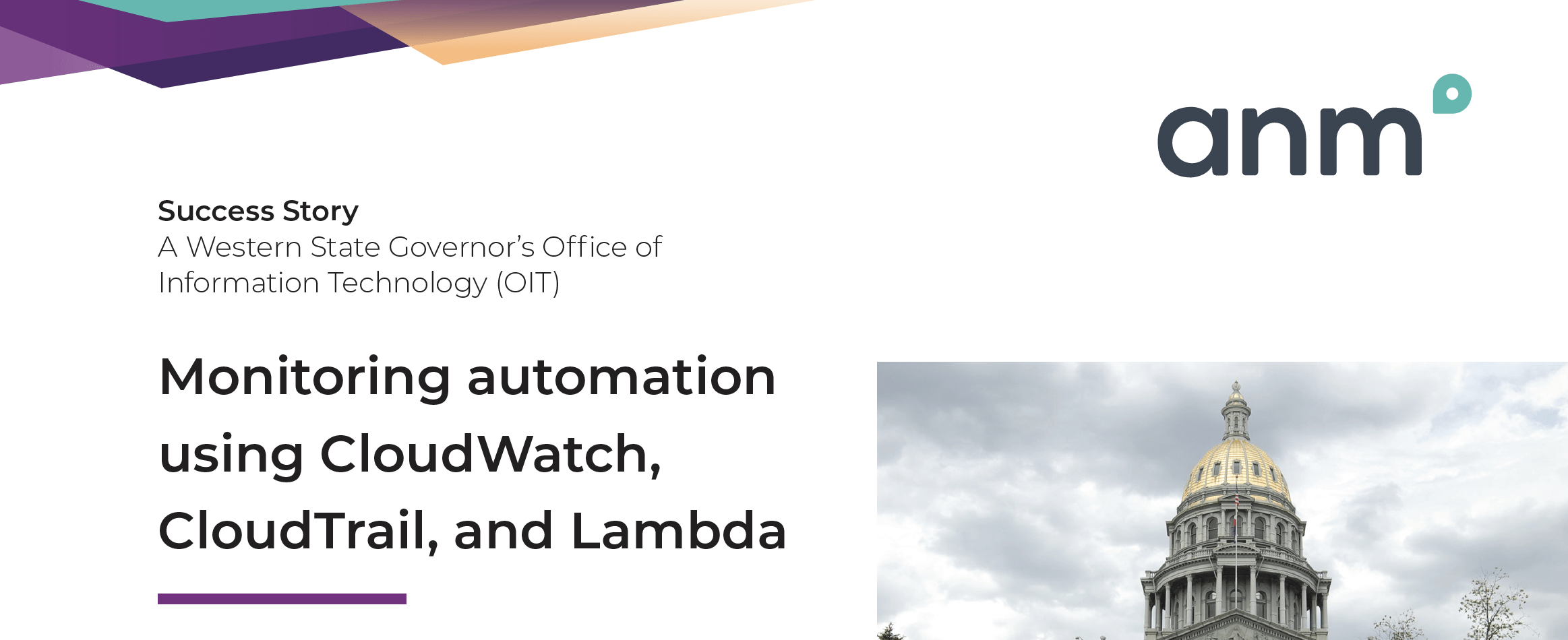 How we helped Frontier Airlines reach new heights
Frontier counts on ANM for complex IT infrastructure challenges. See how we updated their data center routers with zero interruption to ticket sales, airplane schedules or pilot communication.