Protect your investment with expert installation, deployment and support
Maximizing the return on your technology investment takes expert installation, deployment and training. We use a proven project methodology to install, deploy, configure, test and document the products, services and systems we use. We also assist with end-user adoption and managed services to ensure success over the long-term.
Assessments
Installation & deployment
Testing & configuration
End-user adoption, training & education
App development
Professional Services play a key role in our four-step solution methodology.
Detailed planning & design
Solution deployment
Final documents
Knowledge sharing
Support
Adoption assistance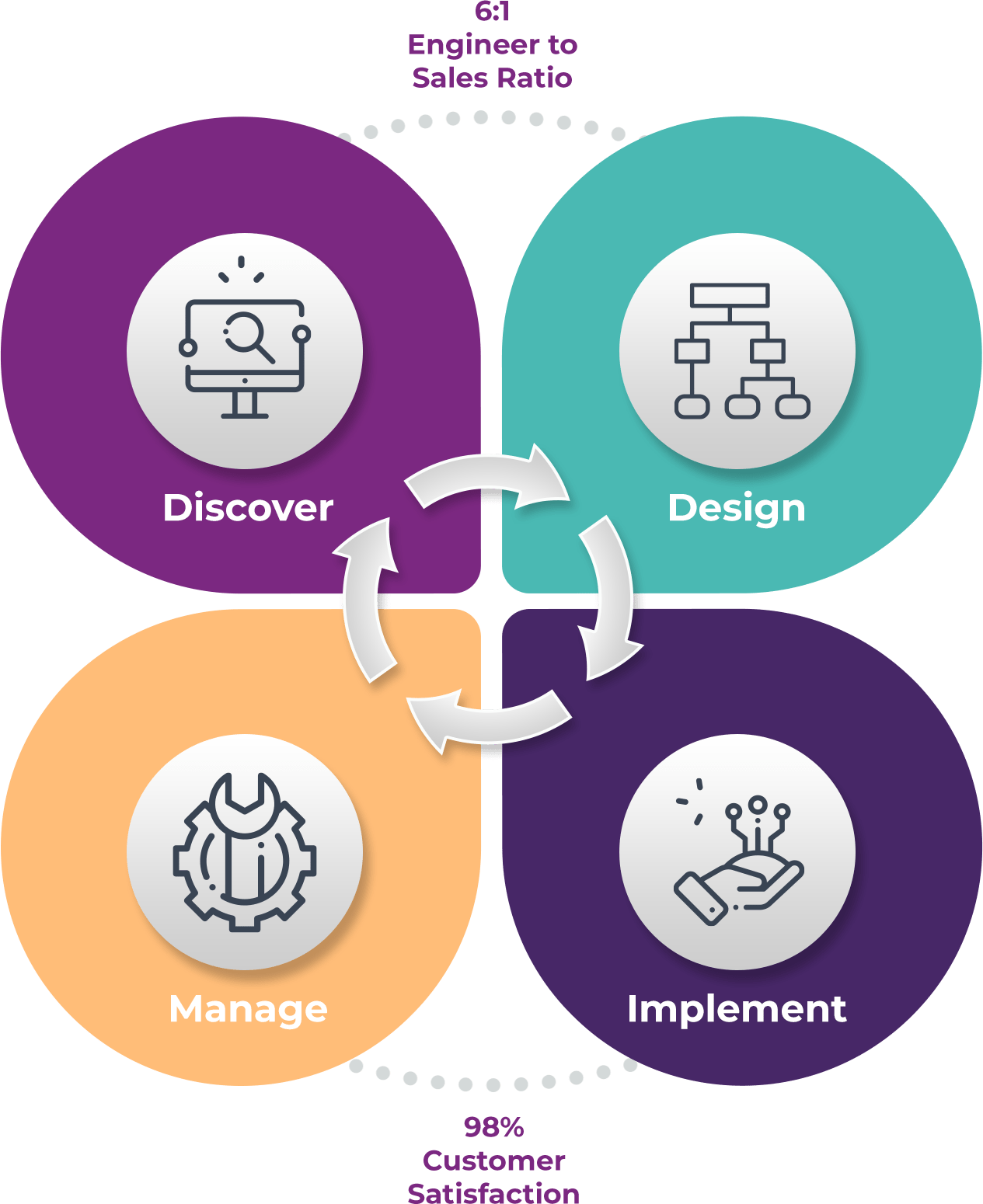 What sets us apart
Dedicated and experienced project managers using proven project methodology
Located near you, gaining better understanding of your organization
Staffing consistency across projects
Greater emphasis on risk mitigation throughout all phases, reducing scope and budget creep
Customer satisfaction tracking to ensure we are delivering the highest level of service
What you can expect
Keep your operations running smoothly with a dedicated project manager who understands both your technology and your business needs
Protect your investment through in-depth training that will drive end-user adoption over the long-term
Gain peace of mind knowing that ANM has experience with projects of any size
We're looking forward to learning more about you