Ensure business continuity and innovate the core of your infrastructure
The digital age has redefined data center demands. New ways of working require real-time access, process automation and next-level security. Balancing existing infrastructure needs with future technology challenges requires unique, extensive, and complete solutions. At ANM, we start with comprehensive assessments and provide ongoing consulting to solve your storage, compliance, infrastructure and disaster-recovery challenges.
Virtualization
Do more with less by virtualizing your physical infrastructure.
Virtual hypervisor
Virtual networks
Compute
Provide the processing power necessary to run your business, be it on prem or in the cloud.
Storage
Data is the lifeblood of today's digital organizations.  ANM can help you securely and efficiently store the data your organization needs to be successful.
Tiered storage infrastructures
Hyperconverged
Data Protection & Disaster Recovery
Ensure your business can continue to run in the event of a disaster, either physical or cyber related.
Backup solutions
Failover technologies
Datacenter extension
Cloud Advisory
Cloud continues to be a popular landing spot for application and development, but are your workloads a good fit?  If yes, how? 
Workload assessments
Cost modeling
Migration planning
Application Development
ANM's Digital Transformation team of developers has significant app dev capabilities.  Leverage our team to extend your bench.
What sets us apart
Understanding of your legacy systems
SD-networking (ACI and NSX expertise) to automate your data center
Secure implementation of an on-prem, cloud, hybrid solution that is right for your organization
AWS assessments as an Advanced Tier Consulting partner
Hyperconverged expertise
What you can expect
Pay-as-you-go subscriptions to expand your technology offering and reduce costs
Increased productivity and efficiency through secure data storage and sharing
Increased protection against infrastructure failure
Infinite scale for large data requirements
Choosing the right technology is just the beginning. Our professional and managed services teams install, deploy, configure, test and support products, services and systems, including end-user adoption to ensure you are getting the most out of your investment.
Case Study
Colorado Community Colleges System
CCCS is the central governance office that among other services delivers shared IT for 13 Colorado Community Colleges that provides education to about 130K students annually.
CCCS was facing with complexities across number of disjoined aging systems as well as zero control of a colo DC where their primary workloads were hosted.
The lack of control was causing for CCCS not to be able to make system changes therefore impacting the support of the colleges.  Many of the colleges were looking to take matter in their own hands unless CCCS improved their service levels.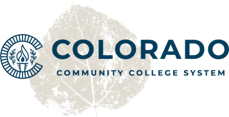 Solution
Upon evaluating Cloud and Hybrid Cloud, ANM and CCCS determined that the most advantageous solution is a Private Cloud based on a converged architecture delivered by Dell/EMC together with Cisco Systems.  This modern, active/active data center delivers full application redundancy, in service updates, as well as full Disaster Recovery.
Outcomes
CCCS improved their service levels to the colleges due to better control of the infrastructure of their applications and data.  Additionally, they improved performance by as much as 80% for some of the key applications especially their database services that are supporting their primary Student Management System.
We're looking forward to learning more about you