ANM Achieves HPE Gold Partner Status
Albuquerque, New Mexico, December 7, 2021
ALBUQUERQUE, NEW MEXICO – December 7 2021 – ANM, one of the fastest growing IT consultancies in the U.S., today announced that it has successfully achieved Gold partner status with HPE. This partnership status demonstrates ANM's commitment to engineering and sales excellence for a broad set of solutions requested by their clients.
"ANM is thrilled to continue to expand our relationship with HPE," said Lee Loen, ANM's Chief Revenue Office. "We began the year having recently achieved Silver partner status but have been pleasantly surprised by how eager our customers have been to expand their relationships with us and HPE. It's because of their trust and our team's continued investment in engineering that we've been able to achieve Gold partner status so quickly."
"We are delighted to welcome ANM to Gold Partner Status as we accelerate our leadership in edge-to-cloud solutions and provide partners with an integrated, market-leading portfolio and a partner ecosystem like no other. We look forward to working with ANM to help customers deploy HPE solutions and support customers as a trusted adviser in deploying HPE solutions," said Leslie Maher, HPE Vice President, North America Channels & Ecosystem.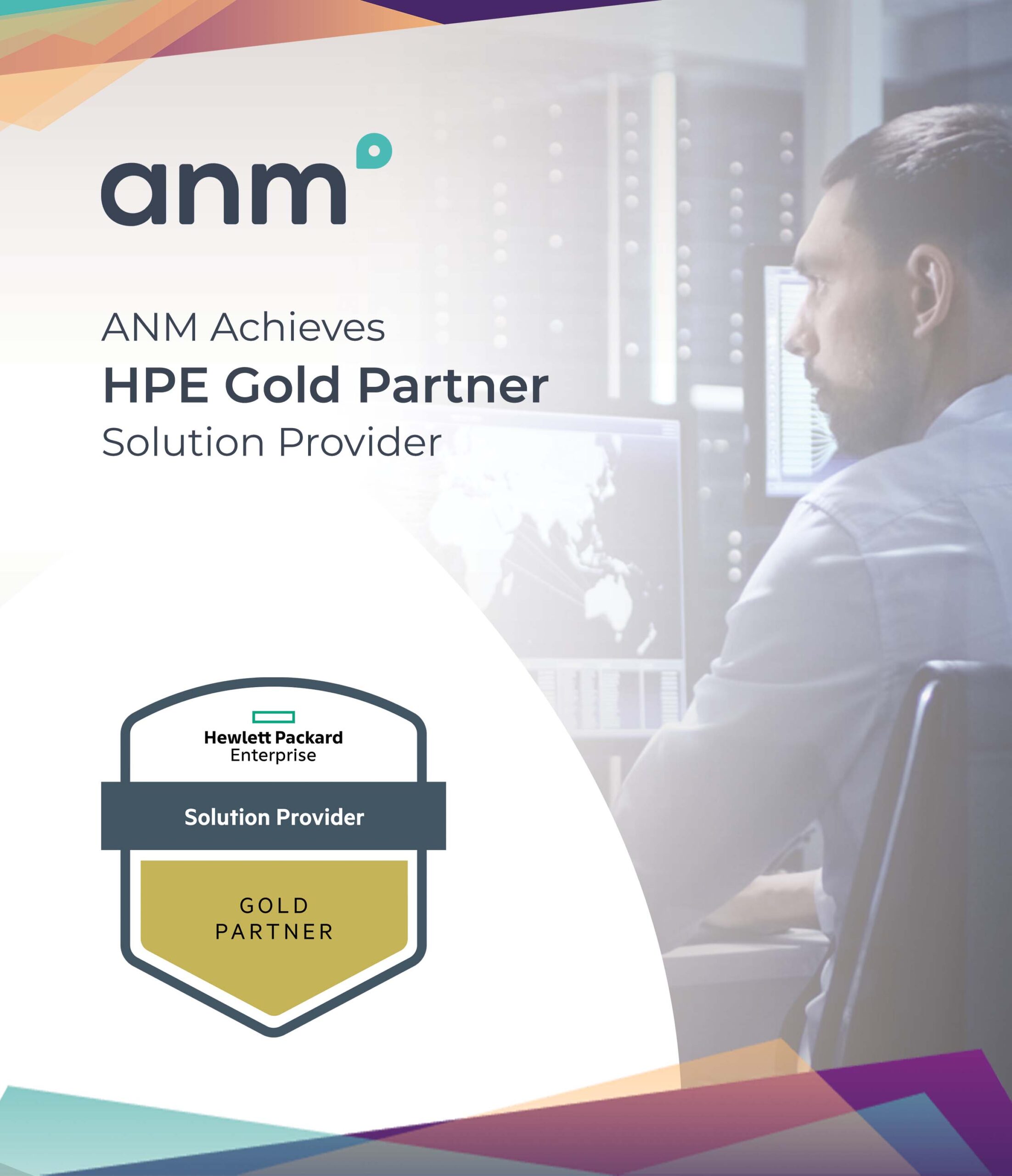 HPE's partner status levels are designed to help partners demonstrate expertise and delivery capabilities, in addition to predetermined sales targets. For customers, this means improved project delivery, optimized architectures and a better operating model.
About ANM
One of the fastest-growing IT consultancies in the U.S., ANM provides innovative solutions and expert local service to large and mid-sized companies. Our dedicated team designs, implements and supports IT solutions in enterprise networking, cloud, remote workforce solutions, collaboration, security, cabling, and audio visual. We are an award-winning partner of leading technology providers such as Cisco, Cohesity, CommScope, Commvault, Dell Technologies, F5, HPE, Infoblox, Palo Alto Networks, Pure Storage, Salesforce, , Veeam, Verkada and VMware.
ANM is headquartered in Albuquerque and has offices in Denver, Colorado Springs, Scottsdale, and El Paso. We enjoy a 98.6% customer satisfaction rating, as well as excellent employee and customer retention rates.